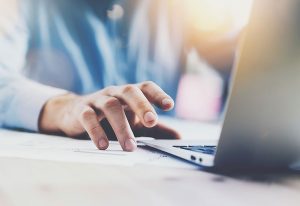 You have many things on your mind as you start a new business. We specialize in meeting the needs of business clients and we are experienced in every aspect of business startup.
Selecting the best entity structure is one of the many ways we can help you limit personal exposure and liability, as well as optimize tax efficiencies. We can help you develop a sound business plan that keeps you focused on longer-term goals. We're also experienced in helping entrepreneurs seek operating capital.
As you start to hire employees, we'll advise you on hiring considerations and help you structure pay and benefit programs to attract and retain good employees. Every new business needs to protect itself from unforeseen events and limit risk. We'll review business insurance options, help you plan for disasters, and establish controls to help prevent fraud.
Bonita Springs | Naples
3301 Bonita Beach Road, Suite 101
Bonita Springs, FL 34134
Office: 239.390.8882 | Fax: 239.390.8883
Sanibel Island | Fort Myers
1619 Periwinkle Way, Ste 102
Sanibel, FL 33957
Office: 239.472.5152 | Fax: 239.390.8883
Raleigh, NC
1776 Heritage Center Drive, Ste. 204-B
Wake Forest, NC 27587
Office: 919.426.2532